Peoples Choice Adelaide Strikers Activation 2018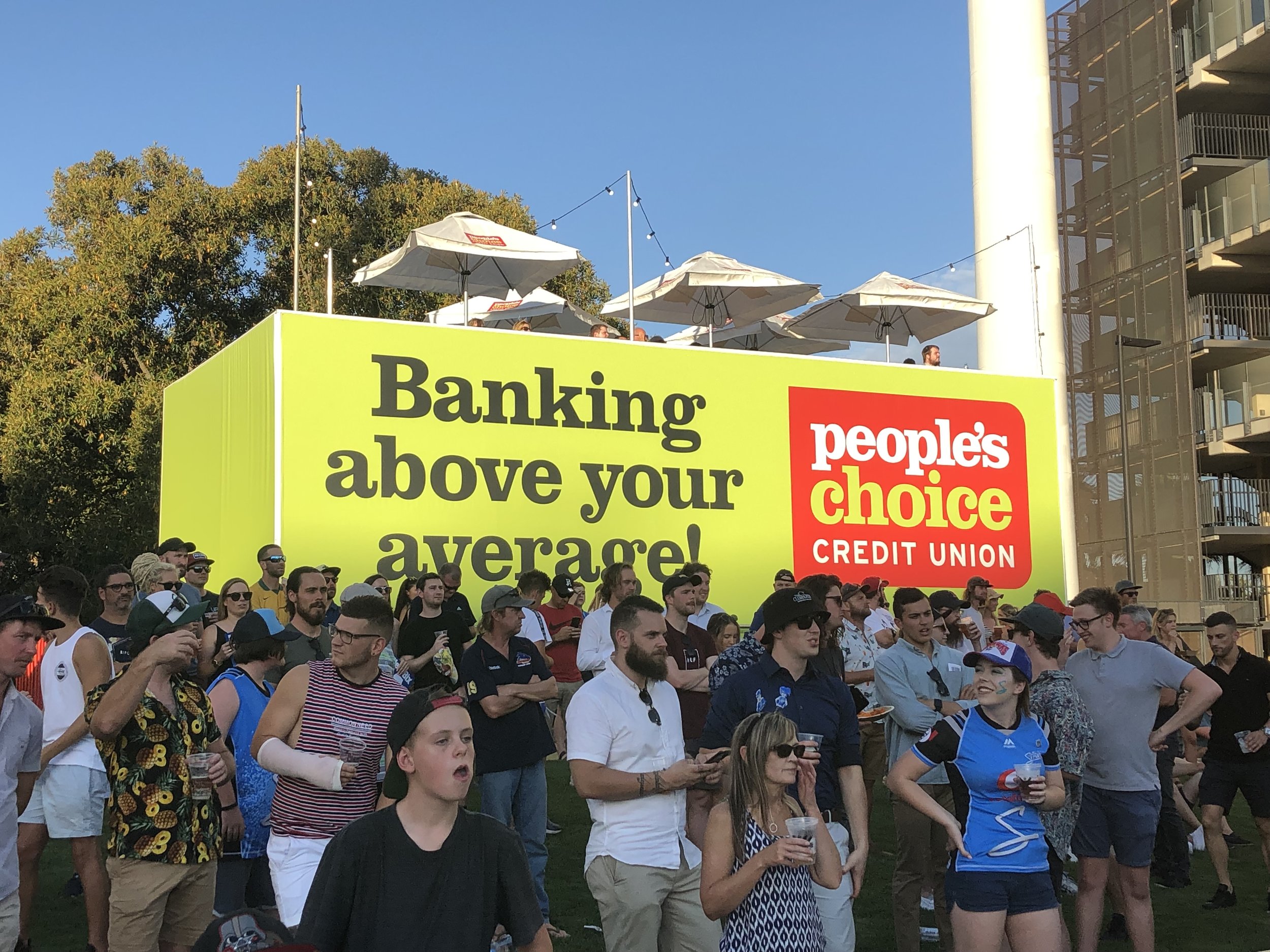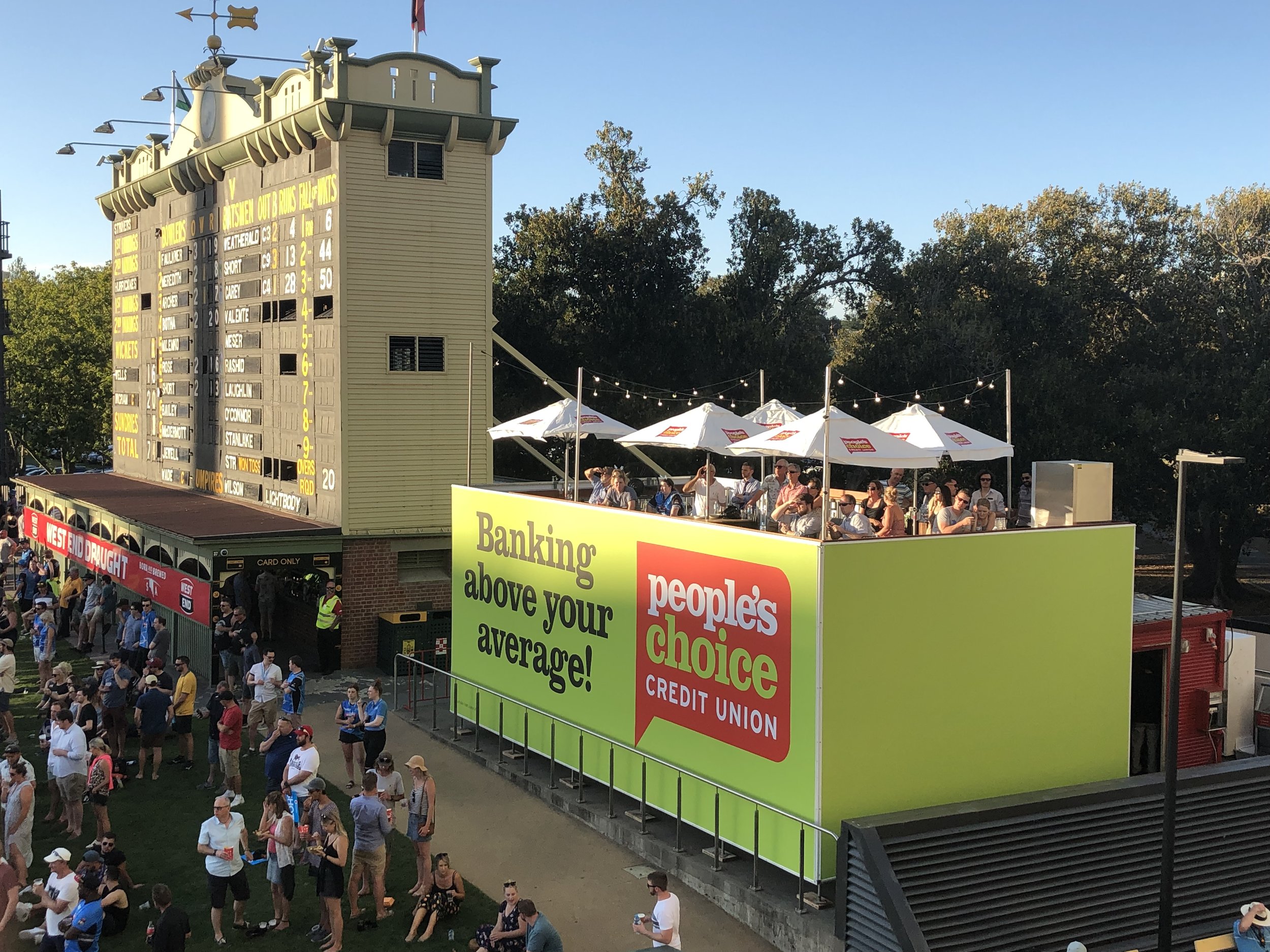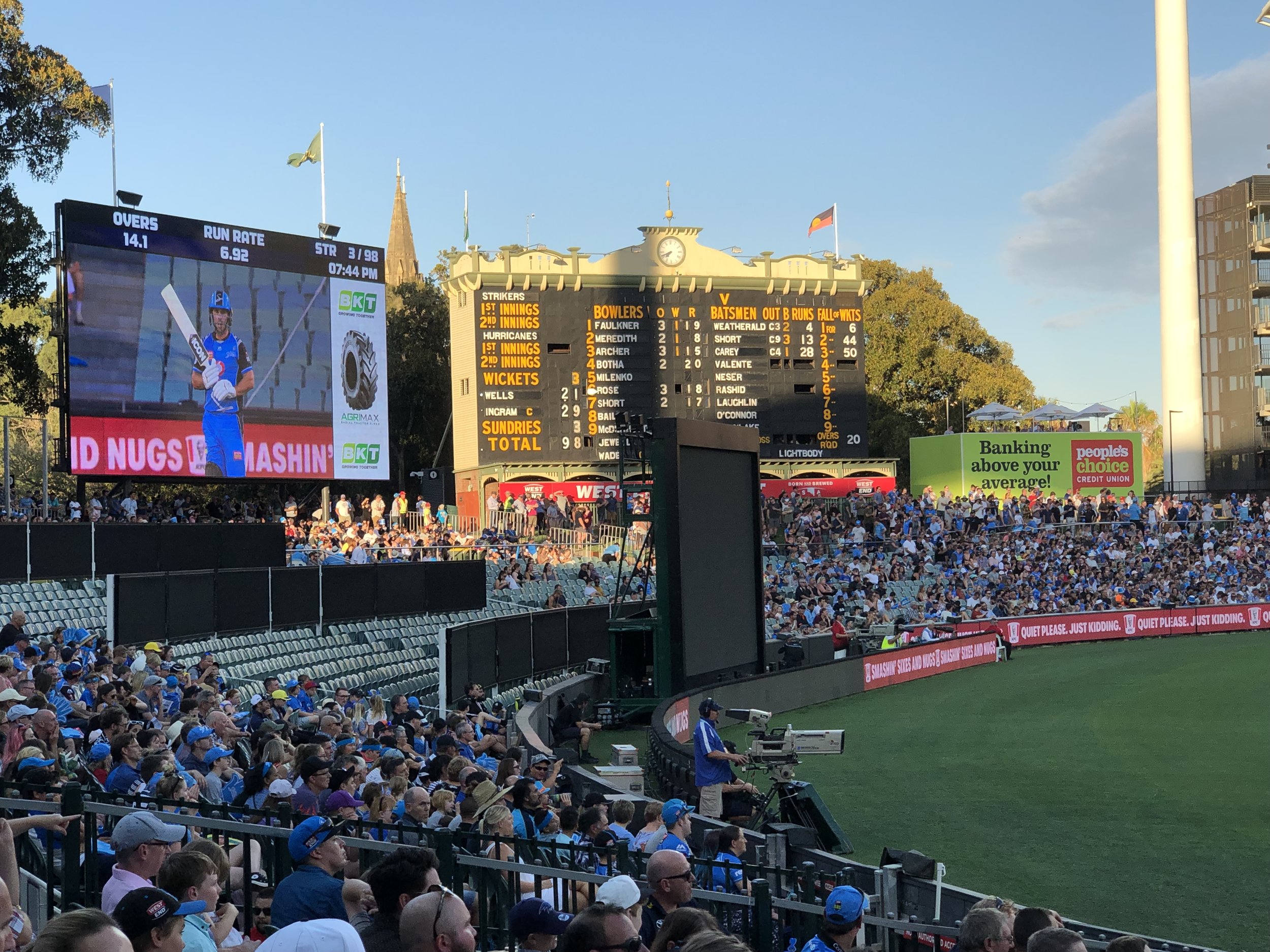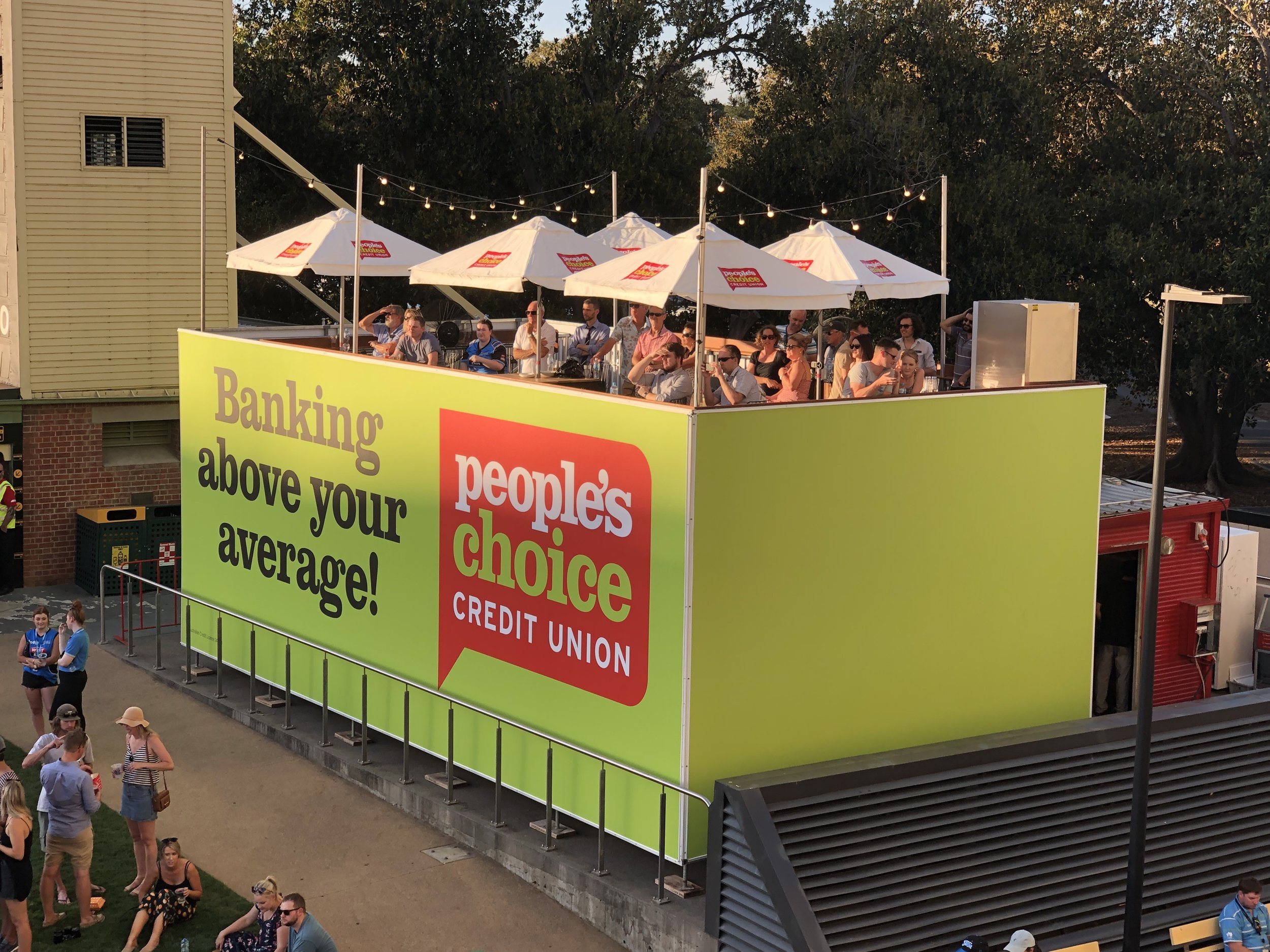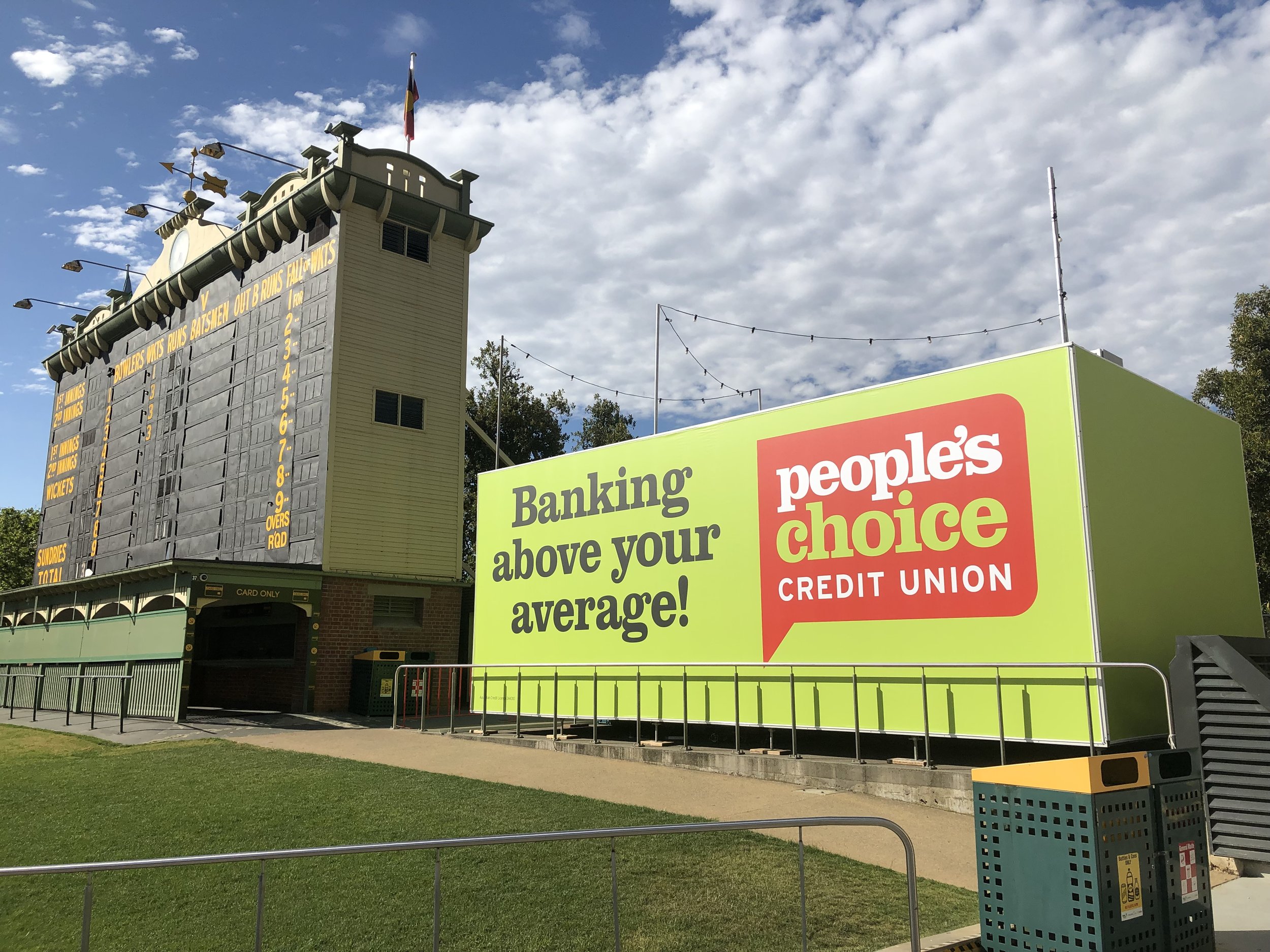 True Turn Key Brand Activation!
This project is a great example of a true turn key solution that we manage from concept to completion.
Lumino Events provided this custom solution for People's Choice, from the initial design concept, to overseeing build and engineering compliance , to finishing the top deck with furniture, bars and branded umbrellas ready for our client's VIP guests to enjoy.
Our VIP platform remains one of the most valuable brand assets created at Adelaide Oval. With unmissible branding that can be viewed from anywhere in the ground….it's much more than a fantastic place to watch the cricket.