Bridgestone World Solar Challenge PR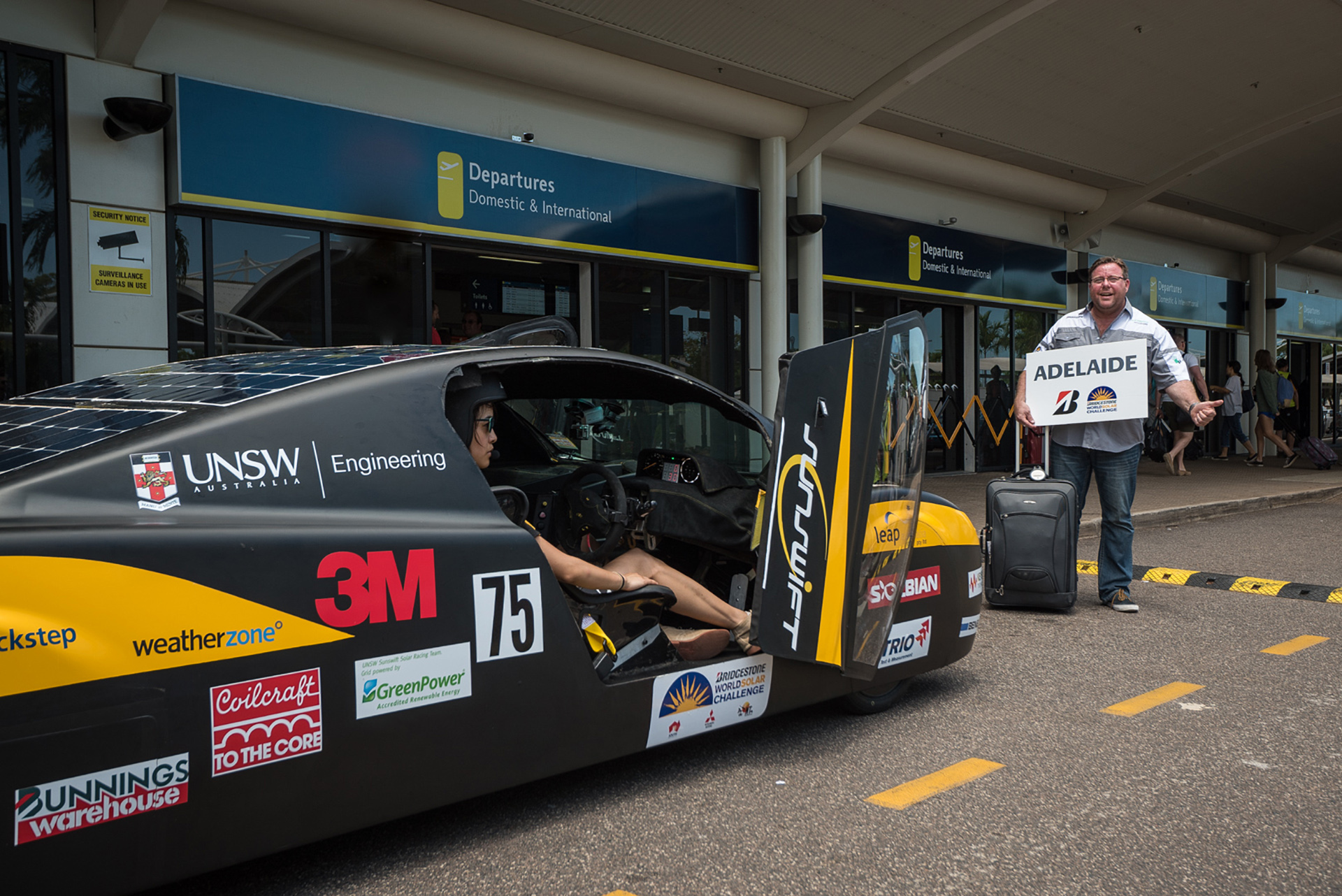 Bridgestone
A unique challenge is set when your asked to design an activation for an event that only handful of spectators ever see due to the remoteness the Australian Outback.
To draw the attention of national & international media to the race, we asked actor and motoring enthusiast Shane Jacobson to join us for the journey across Australia, picking him at Darwin airport in the world's fastest solar car.
Shane is not only a very funny bloke to head off on a road trip with, he's also has a huge advocate for youth and is the Queens ambassador to Scouts Australia. You wouldn't find a 'more Australian' host to present Bridgestone's 'Tomorrow Matters' message and host our international guests.
We captured some great moments with Shane as we filmed our Journey across the red centre creating a webcast and social media snippets that were viewed by an online global audience of more than 1 million.